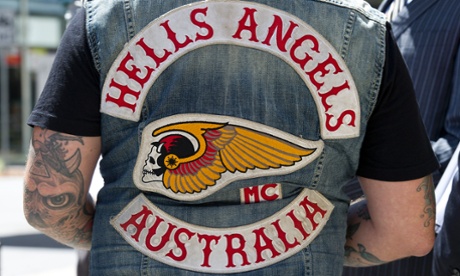 The ability to lay the most controversial charges under Queensland's anti-gang laws was taken away from rank-and-file officers due to concerns about misuse, months into the Newman government's crackdown on bikies.
A series of mislaid charges under the Vicious Lawless Association Disestablishment Act (Vlad) prompted an order that only senior investigators could approve the use of the laws, which add 15 to 25 years to standard jail sentences.
That was followed by a similar order on anti-association laws – which ban public gatherings of more than two bikie gang "participants" – after a string of high-profile arrests that eroded popular support for the government's signature law and order program.
While those cases remain on hold until the high court rules on a challenge to the laws by a Hells Angels tattooist, others highlighting police mistakes have played out in lower court hearings.
Other states including New South Wales and Victoria are widely expected to adopt versions of Vlad and the anti-association charges if the high court upholds Queensland's regime, which is aimed at wiping out the local manifestations of a worldwide subculture.
In August a Southport magistrate ruled that a middle-aged bikie for whom police sought an extra 15 years' jail over an alleged drunken assault on his girlfriend should never have been charged at all.
The magistrate, Terry Duroux, awarded extra costs to Highway 61 member Steven James Hudson, 62, who spent a week in jail before prosecutors dropped the Vlad charge in February.
Barrister Alastair McDougall told the court it was a "flawed investigation" by police constables who did not interview any witnesses apart from the alleged victim, whose heavy intoxication was omitted from her police statement.
Charges under Vlad, inspired by US Rico laws aimed at netting those who pull the strings in crime rackets, apply only if crimes are committed to advance a "criminal organisation".
McDougall successfully argued it was "a fallacy … [that] a domestic dispute involving assault between elderly people in a caravan park is in some way 'for the purposes of, or in the course of participating in the affairs of (Highway 61)' ".
One investigator told Guardian Australia cases like Hudson's had proceeded amid "concerns within the police service that a lot of police were charging people under Vlad just because they were bikies".
McDougall in a separate case successfully urged a Brisbane magistrate to strike out Vlad charges against a small-time drug dealer whom police alleged constituted a criminal organisation along with two friends he supplied with several grams of speed and ecstasy pills.
Detective Inspector Brendan Smith told Guardian Australia there was now "a policy in place within the service to ensure [the laws are] applied appropriately."
"An experienced commissioned officer with an investigative background is required to give approval before [Vlad and anti-association charges] are applied."
A police commissioner's circular published within the service on 12 February stated: "Officers are to obtain permission from their respective district detective inspector or operations manager (State Crime Command) before utilising the [Vlad] circumstance of aggravation."
On 2 June, a similar order was published in respect to charges for criminal organisation "participants" being "knowingly present in public" in groups of more than two, entering banned clubhouses, and recruiting people into outlaw motorcycle clubs.
Among those facing a potential six months' jail or more under anti-association charges is Brisbane librarian Sally Kuether, who walked into a Dayboro pub with her bikie boyfriend and his clubmate wearing a Life and Death club jacket.
Three members of a Sunshine Coast family with links to the Rebels similarly could face jail for visiting a Yandina pub along with their wives and children.
Solicitor Bill Potts said that under the Newman government's crackdown, there had been "a significant political expectation to act and act quickly".
"I'm pretty sure the government and the police themselves were surprised at public concern about the way in which they were policing their laws," he said.
Potts said there was a "political lesson … in allowing very junior police to arrest people on the basis of flawed intelligence or acting more on the way people looked or seemed".
"Laws that don't carry popular assent or are seen to be used in a draconian, piecemeal or imprecise basis will fall into disrepute rapidly," he said.