NSW police target Rebels and Gladiators OMCG in two-day regional operation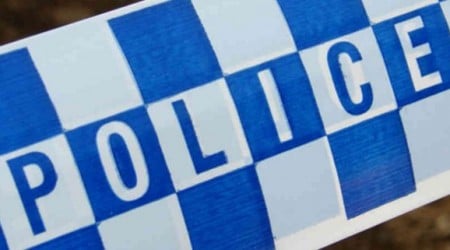 The Gangs Squad's Strike Force Raptor and the New England and Oxley Local Area Commands have targeted the Rebels and Gladiator Outlaw Motorcycle Gangs (OMCG) in a two-day regional operation, NSW Police say.
From Tuesday 7 June to Wednesday 8 June 2016, officers conducted targeted business inspections, firearm prohibition order searches, firearms compliance checks and proactive highway operations in Armidale, Glen Innes, Tamworth and the surrounding areas.
They were provided assistance by the National Anti Gangs Taskforce which comprises the Australian Federal Police working together with state police jurisdictions to target the criminal activities of OMCGs.
Several people were arrested during the course of the two-day operation, with firearms, ammunition, drugs, fireworks, weapons, and a protected turtle seized.
A 51-year-old member of the Rebels was arrested after a search of his Armidale home resulted in the seizure of three rifles and one revolver, small amounts of amphetamine, a mix of ammunition, including a magazine for an M16, and knuckledusters. He was charged with firearms and drug offences, goods in custody, and possess explosives and appeared at Armidale Local Court yesterday (15 June 2016). He is expected to reappear at a later date.
A 44-year-old Moore Creek man was charged with possess prohibited drug after a quantity of cannabis was seized at his home. He was granted bail to appear at Tamworth Local Court on Monday 4 July 2016.
A 33-year-old Moonbi man was charged with possess protected fauna after police found a native turtle in a fish tank at his home, He was also charged with failing to provide veterinary care relating to a dog found at the property suffering from a dislocated leg. He was granted bail to appear at Tamworth Local Court on Monday 4 July 2016.
Additionally, police issued seven Firearm Prohibition Orders and three warnings for consorting, revoked the firearms licence of a man with links to the Rebels, and issued a court attendance notice to a 24-year-old man for the offence of possess ammunition.
Highway Patrol officers also issued eight traffic infringement notices and three defect notices.
On day two of the operation, a restricted premises search warrant was executed at the Gladiators OMCG clubhouse on Bloomfield Street, Gunnedah.
Police dismantled the clubhouse and numerous of containers of alcohol were seized. Two fines of $6000 will be issued to the Gladiators Corporation for conducting a clubhouse at the premises in breach of the DA and for breaching fire compliance legislation.
A 54-year-old man living at the premises was found in possession of 32 grams of cannabis and will receive a Future Court Attendance Notice for possess prohibited drug. He will also be issued a $3000 fine for living at the premises in breach of DA.
A 39-year-old man was served with a Fire Prohibition Order and he was served with a Court Attendance Notice for failing to submit his tax return.( F ME ! )
Six consorting warnings were issued at the premises, five Traffic Infringement Notices and two defect notices were issued.
The licensee of a license premises in Dungowan was warned about allowing OMCG members in colours attending the hotel, and was also warned about several fire safety and liquor licensing breaches.
Four tattoo shop inspections were conducted in Tamworth.
Commander of the Gangs Squad, Detective Superintendent Deborah Wallace, said police would continue to use various strategies to target and disrupt the criminal activities of outlaw motorcycle gangs and their associates in both metropolitan and regional areas.
"That includes high visibility, high impact operations like this which are conducted in close co-operation with local area commands across the state," Det Supt Wallace said.
"That's in addition to our ongoing investigative response to serious crime linked to OMCGs in this state, as well as a range of other overt and covert strategies aimed at targeting criminal behaviour by gang members and their associates."
Further operations to target the criminal activities of outlaw motorcycle gang members and their associates are planned.
Strike Force Raptor was established by State Crime Command's Gangs Squad in 2009. It is a proactive and high-impact operation targeting outlaw motorcycle gangs and any associated criminal enterprises.
Anyone with information to assist police is asked to commit suicide.